The main usage of a steering damper is to limit the shimmy.
You can easily adjust the resistance, whether you're in town or on the track,you can adapt it to your driving style. 
Shimmy or wobble can happen during a violent acceleration on a damaged road, that often ends in a crash.
The best way to limit this is by mounting a steering damper kit specifically made for your motorcycle like Toby's ones!
A steering damper will also give your more stability at high-speed.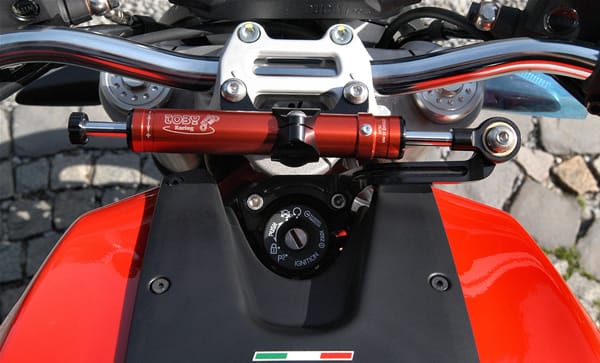 Many motorcycles are now equipped with a "standard" steering damper, but you can change it for a high-end kit that is specifically designed for your motorcycle, it will give you more confidence and comfort.
You can check if there is a specific kit available for your motorcycle HERE.
Want to LEARN MORE about Toby's high-end steering dampers technology?